Exciting New Research Spawns Hope For Couples Trying to Conceive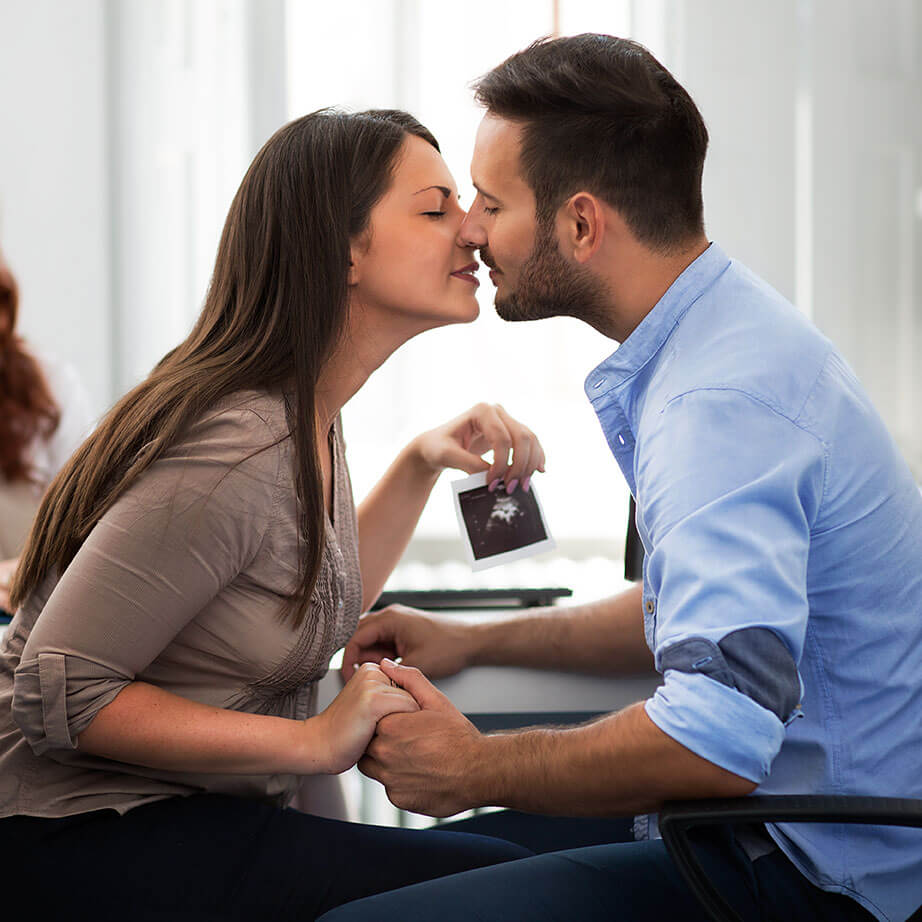 If you're trying to conceive, but male factor issues are preventing you…
Meaning, low count, poor shape and bad motility are keeping you from achieving your dreams of starting a family…
Then please read these results published in the esteemed Asian Journal of Andrology about a groundbreaking clinical trial:
"…patients showed significant improvement in all semen parameters."
"There were statistically significant improvements in sperm concentration and sperm morphology…"
"…spontaneous pregnancies were achieved…"
Isn't that amazing?
Spontaneous pregnancies were achieved!
And what's incredible is these results were achieved in men with fertility issues.
This clinical trial helped these men improve their sperm count, shape and motility without any expensive or invasive procedures.
In fact, quite the opposite.
These results were achieved using an all-natural patented breakthrough.
And this new breakthrough is an important part of the Fertility Factor 5 (FF5) formula.
TRY IT TODAY
FF5's Revolutionary
Male Fertility Formula:
Ingredients backed by scientific studies
& positive clinical results
As you'll soon see, FF5 is not some hyped-up, over-priced multivitamin.
We didn't pack a list of random ingredients together just to make it look more appealing.
The ingredients for FF5's formula were selected using 3 important criteria:
Extensively researched by medical professionals
Safe with no unwanted side-effects
Clinically shown to help male fertility
Our research team dug extensively into data on nutrients contained in hundreds of medical studies and clinical trials.
And after exhaustively searching, we finally found five proven ingredients fit for FF5's revolutionary fertility formula.
We also specifically chose these five proven ingredients because they showed synergistic effects for boosting effectiveness even more.
Now, one of the most impressive clinical trials we discovered was for a special patented extract called LJ100.
LJ100 was developed by the renowned Massachusetts Institute of Technology.
And what's fascinating is a recent clinical trial showed LJ100 improved sperm parameters in 100% of participants in just 3 months..
That means in just 3 months LJ100 helped men with male factor issues:
Increase sperm count
Improve sperm shape & motility
Increase semen volume and…
Not only that…
Spontaneous pregnancies occurred during this clinical trial too!
These incredible results happened for couples trying to conceive for over five years on average.
But before diving deeper into the details of this amazing clinical trial, you're about to discover what makes LJ100 so important for male fertility…
Did Researchers at the Famous Massachusetts Institute of Technology (MIT) Develop a Natural Male Fertility Breakthrough?
YES, THEY DID.
MIT is famous for its advanced scientific and technological accomplishments.
And one of the accomplishments of researchers at the school was taking an extract from the roots of a native Malaysian plant and developing a powerful male fertility breakthrough called LJ100.
LJ100 is a unique, patented extract of Eurycoma Longifolia, better known as Tongkat Ali.
Tongkat Ali has been used for centuries to improve sexual function and increase libido, even in older men.
What makes LJ100 special is the patented processing technology MIT researchers developed to improve the health benefits of Tongkat Ali. This process transforms regular Tongkat Ali into the mega-powerful, fertility-boosting extract LJ100.
And recently, a surprising discovery unfolded…
Researchers wanted to see if LJ100 could improve male fertility in men with male factor issues (low count, poor shape and poor movement).
The results of this clinical trial are nothing short of sensational…
Groundbreaking Clinical Trial with LJ100
100% of users saw semen parameters improve significantly.
Couples diagnosed with poor sperm quality and low sperm count want to know if their fertility problem can be improved naturally.
But after receiving this devastating diagnosis most couples are left empty-handed, without a solution, and even more confused.
That's why results from this clinical trial are so astounding.
Because 100% of participants improved their semen parameters:
Higher sperm count (population)
Better sperm shape (morphology)
Improved sperm movement (motility)
More semen volume
And these results were achieved naturally, in just 3 months!
Here are all the details you need to know…
This study involved 75 men with fertility issues (low sperm count and poor sperm shape and motility)
Each man was told by fertility specialists that natural conception was extremely unlikely, and their only hope of conceiving was expensive artificial procedures.
On average, the men in this study had been trying to conceive for 5.3 years, with no luck.
A semen analysis was performed at the beginning of this trial.
Then, these men were given a daily 200mg dose of LJ100 – the powerful patented extract developed by MIT researchers.
And after 3 months, participants had another semen analysis to compare results.
The researchers were absolutely blown-away…
Astonishingly, 100% of users saw improvement in semen parameters.
These men who were essentially given no hope from fertility specialists saw their sperm count, shape and movement improve significantly.
And not only that, six couples conceived during the trial in just 3 months!
That's why LJ100 is such an important part of FF5's revolutionary formula.
But the results didn't stop there.
You see, this trial continued…
…and five more couples achieved spontaneous pregnancies after just 6 months of using LJ100.
That's eleven total spontaneous pregnancies within 6 months of taking LJ100 daily!
And here's something else that's fascinating…
Before the study, these couples were refused Intrauterine Insemination (IUI) because the male partner had poor semen parameters. But after taking LJ100 daily, semen parameters improved significantly in all users, so 60% were able to successfully have an IUI!
Isn't that amazing?
As you can imagine, when our research team at Leading Edge discovered these clinical results, we knew LJ100 had to be a part of Fertility Factor 5's revolutionary formula.
So we took the same amount of LJ100 in this clinical trial and combined it with four more proven ingredients for male fertility.
An All-Natural, Cost-Effective Way to Improve Sperm Count, Shape and Morphology In just 3 Months!
Most couples with male factor issues are given very little hope.
They're told by doctors and fertility specialists that natural conception is impossible. And that expensive procedures are the only way.
But these procedures can be invasive. And they're not always guaranteed to work. And even fertility experts admit, some of these unpleasant treatments only have a mere 50/50 shot at working.
Not to mention they cost a small fortune…
A fortune most couples can't afford.
Some unfortunate couples have spent hundreds-of-thousands of dollars on these procedures without any luck.
And that's one reason why Fertility Factor 5 is so special.
When low count, or poor shape and motility are preventing you from your dream, most couples would do anything to improve those critical semen parameters.
Fortunately, with FF5, you could improve your semen parameters without breaking the bank.
Because each ingredient in FF5's revolutionary formula is proven to help male fertility and reproduction.
And LJ100, the MIT-developed, patented extract that's in FF5 was clinically shown to improve semen parameters in 100% of users in just 3 months.
So by taking Fertility Factor 5 daily, you could see sperm count, shape and motility improve drastically.
Poor Sperm Diagnosis?
Here Are Your Next Steps
After the devastating discovery of male fertility issues, most couples are left wondering what their next steps should be.
This is a terrible situation to be in. And sometimes doctors and specialists offer very little help.
These emotionally wrecked couples are now faced with some very hard decisions.
That's why we made choosing Fertility Factor 5 so simple.
FF5 is a non-invasive, all-natural, cost effective way to improve male fertility.
And you could start seeing results in just 3 months.
So here's the 3 simple steps for you to benefit from FF5 right away:
Step #1: Choose your supply
We recommend starting with a 3 month supply, or more.
This way you'll get extra savings, plus, LJ100, the clinically proven patented extract in FF5 was shown to improve semen parameters in just 3 months.
So having (at least) a 3 month supply will give you enough time for your sperm to fully develop, mature and benefit from FF5's formula.
Step #2: Start taking immediately
Once your shipment arrives, begin taking FF5 immediately. Then mark that date on your calendar.
This way, when you have your next Semen Analysis, you'll know exactly when you started taking FF5.
We recommend having a Semen Analysis after using FF5 for at least 3 months.
Normal sperm count
Total sperm count >=39*106 Spermatozoa/Ejaculate
Low sperm count
Total sperm count <=39*106 Spermatozoa/Ejaculate
Step #3: Compare the results
After 3 months, you'll be able to see the new and improved numbers on your next Semen Analysis (SA).
Compare them with your last SA before you started taking FF5.
But, when you see your numbers improve…
When you see your sperm population rise…
And when you see shape and motility improve…
You'll want to keep taking FF5 until that lucky day!
So get your 3 month supply (or more) of FF5 right away.
But there's more you should know about Fertility Factor 5's revolutionary formula.
Because the benefits of FF5 go beyond improving sperm quality…
Can Fertility Factor 5 Help with Other Male Factor Issues?
Believe it or not, poor sperm quality is not the only fertility problem men face today.
One of these problems is poor libido.
In fact, many infertile men have drastically unhealthy libidos.
One study declared up to 68% of men with poor semen parameters also struggle with their sex drive. CLICK TO VIEW STUDY/
And with little or no sex drive, conception becomes even more difficult, which can put a massive strain on the relationship.
But it's tough for men to maintain healthy libidos while struggling to conceive. The constant disappointment, month after month, slowly eats-away at their sex drive.
It's a gut wrenching cycle which can make it nearly impossible to "get in the mood."
That's why having a strong, healthy libido is so important for conception.
Thankfully, Fertility Factor 5 can help.
But low libido isn't the only problem challenging couples.
Healthy sexual function is necessary too.
Without everything working properly "downstairs" chances of conceiving naturally diminish even more.
The inability to achieve and maintain an erection is humiliating for most men, and not something they like talking about.
But we didn't forget this issue while developing FF5.
FF5 is an all-natural option for men wishing to conceive with male factor issues, even if they struggle with libido and sexual function.
Can Fertility Factor 5 Help with Other Male Factor Issues?
You already saw how LJ100 was clinically shown to improve sperm count, motility and shape.
And you saw how LJ100 improved these semen parameters in 100% of users in just 3 months.
But you'll be glad to know this powerful extract, found in FF5's revolutionary formula, also supports libido and improves sexual function.
You see, many couples struggling to conceive start having bedroom problems too.
Sex becomes routine. Without any passion or romance.
This can be an extremely challenging time for both partners.
Male partners diagnosed with male factor issues feel inadequate.
These overwhelming feelings of being "less than a man" can crush a man's libido and affect his sexual function.
But a 12 week clinical study with LJ100 is giving hope to couples with these problems.
In a double-blind, randomized, placebo-controlled study, 26 men suffering from erectile difficulties were given either 200mg of Lj100 or a placebo.
Researchers had these men take four sexual assessment tests before and after the study. These tests ranged from measuring erection quality to sex drive to sexual satisfaction.
Here are the results…
At the end of 12 weeks, those taking a placebo saw no significant improvements. That's a given!
But, the men given LJ100 scored significantly higher on all 4 sexual assessment tests… showing more sexual desire and better sexual function than before!
And you get the same clinically proven amount of LJ100 with each serving of Fertility Factor 5.
But that's not all…
To improve libido and sexual function even more we added Panax Ginseng to FF5's revolutionary formula.
Studies show Panax Ginseng could also help improve sexual performance, libido and sperm formation!
A fascinating review published in 2013 by the prestigious medical journal Systems Biology in Reproductive Medicine reported Panax Ginseng could help:
Improve Sexual Performance (including erection quality)
Turn-up Your Libido
Increase Sperm Count
Stimulate Sperm Motility
And deliver even more reproductive health benefits!
Healthier Sperm, Higher Libido, and Improved Sexual Function
With Fertility Factor 5 you're getting one of the most advanced, clinically-proven male fertility formulas available.
We selected 5 proven ingredients to be part of this revolutionary formula based on results from clinical trials and scientific studies.
So far, you heard about LJ100, the MIT-developed, patented extract that's clinically proven to improve sperm count, shape and motility.
And Panax Ginseng, a powerful Chinese herb used traditionally for improving male reproductive functions and fertility.
But FF5 also selected two critical nutrients necessary for healthy reproduction:
Zinc & Selenium.
Researchers have discovered an astonishing link between men with fertility issues and men with robust fertility.
Studies show men with fertility issues commonly have low levels of zinc or selenium (and sometimes both). And these studies also report that healthy, fertile men have higher levels of zinc and selenium.
And it's no wonder why…
Zinc and selenium play critical roles in the male reproductive system, especially sperm development.
That's why we put a clinically proven dose of both zinc and selenium in FF5's one-of-a-kind fertility formula.
With FF5 you get a healthy dose of LJ100, Panax Ginseng, Zinc and Selenium for helping:
Increase Sperm Population
Improve Sperm Motility
Improve Sperm Shape
Increase Semen Volume
Enhance Libido
Strengthen Sexual Function
Support the Male Reproductive System
And with all these amazing fertility-boosting benefits you get with FF5 we wanted to make this formula even better!!
Supercharges FF5's Formula for a Fertility-Boosting "Multiplier" Effect
The last ingredient you should know about in FF5's revolutionary fertility formula is BioPerine.
BioPerine is a patented black pepper extract clinically shown to improve the effectiveness of natural supplements.
In short, BioPerine makes FF5's fertility boosting formula even more effective!
It works by making each nutrient in FF5 more bioavailable in your body.
And when bioavailability increases, the benefits of each nutrient can multiply!
Best of all, BioPerine is proven in clinical trials to be effective and safe.
Do you have questions about Fertility Factor 5?
Please check out these detailed FAQ's to get the answers you need!
100% Satisfaction
Guarantee
Please try our products for 67 days and if for any reason you are not completely satisfied simply return the unused portion in the original container within 67 days of receiving your order (60 days + one week return shipping), and we will refund you 100% of the product purchase price, excluding shipping & handling.